Flextur provides tools for increasing your welding cell productivity.
We solve complex problems with simple solutions that work. More Than a Workstation or Welding Table — Organize & Standardize Your Facility
Organize and standardize your facility with Flextur welding tables, fixturing kits, workbenches, utility and Tear Down carts, packing stations and tables, and mobile tool board featuring Flextur metal pegboard and accessories.
Let Flextur help you build a LEAN organization, or improve upon already established Lean and 5S Initiatives. Create a culture of continuous improvement, boost employee morale and increase employee retention and productivity.
See Flextur Welding Tables, Workbenches & Mobile Tool Boards In Action
Purchase as Individual Products, Combination Kits, or Complete Workstations
Why Lean and 5S is Important to Optimize Workflow in Workstations
Implementing Lean and 5S principles in your organization's workflow increases efficiency, eliminates waste, reduces production time, and decreases lead time. Introducing Flextur™ workstations with metal pegboard / tool board into that workflow will provide the platform to sort, standardize, and sustain your Lean and 5S efforts. And creating a clean, well-ordered, and disciplined work environment will reduce tool loss, lower safety incidents, and maximize profitability.
Organize - Ideal for LEAN & 5S
Flextur products were developed in our facility during our own LEAN journey. Flextur is excellent for an organization implementing or sustaining LEAN and 5S principles.
Standardize - Your Entire Facility
When using Flextur solutions throughout your facility you get the additional benefits of an extremely adaptable system that is easily personalized for every employee. Yet it's made up of standard products, not expensive custom solutions.
Complete Workstation Solutions
With Flextur Welding Tables, Mobile Tool Boards, Workbenches, Packing Stations and Accessories you can accomplish just about anything. Create a LEAN mobile Workstation whether you're in Fabrication, Assembly, Maintenance, or Shipping.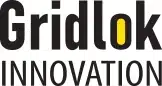 A systematic approach to workspace efficiency is built into all Flextur products. One component of Gridlok Innovation is Flextur's patented hook and slot design, used to create the industry's strongest most versatile metal tool board. While weight capacity, secure attachment, mobility, and rigid flexibility are prominent benefits. Gridlok Innovation makes Flextur products versatile and modular, keeping you ahead of the pace of change.

Flextur products are 100% created and manufactured in Dalton, Ohio U.S.A. This small midwestern town sits at the edge of Ohio's Amish Country. An area where quality and family values are still prominently on display. Our Amish owned family business was established in 1978, and is built on a history of innovation, quality manufacturing, and exemplary business practices. Flextur's success is a direct result of our engaged and dedicated employees working to achieve a common goal.